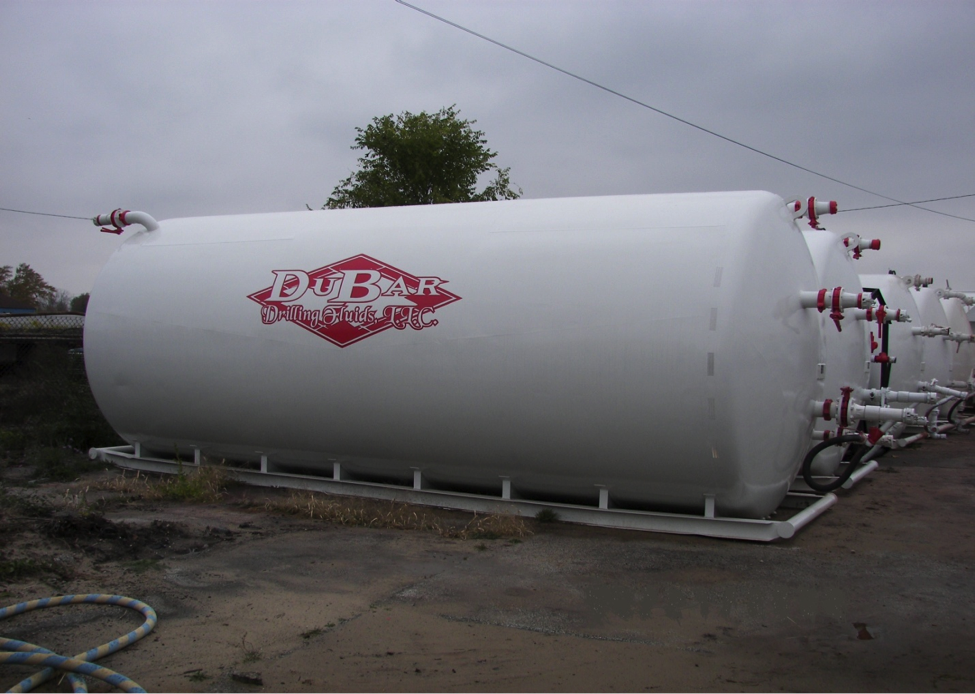 DUBAR Drilling Fluids, L.L.C. was established in the year 2000 through the merging of two long time drilling fluid companies in the state of Michigan — Barker Drilling Mud Services and Mustang Mud. Each company brought to DUBAR Drilling Fluids experience in the drilling fluid industry in Michigan since 1955. With the joining of the experience and capabilities of these two companies, we have been able to offer products and services second to none in the state of Michigan. Our engineering experience in deep hole exploration is extensive.
With our centrally located warehouse in St. Louis, Michigan, (40,000+ sq ft), we are able to respond quickly and efficiently to the needs of our customers. Our drilling fluid engineers have over 200 years of combined experience, the majority of that in Michigan.
DUBAR Drilling Fluids has the only liquid Hematite mud plant in the northeastern United States with inventories of weighted mud up to 22 lb/gal. Also available and in storage at our liquid plant are oil base and synthetic based fluids.